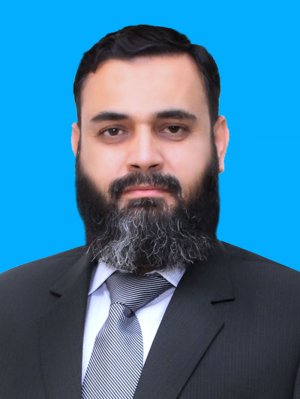 Detail:

Prior to join NIM Karachi, he was associated with Government of Sindh (GoS), worked as Principal, Municipal Training and Research Institute (MTRI), Local Government Department. MTRI was a Federal Government Institution devolved under 18th Constitutional Amendment to GoS. He was involved in training process of elected representatives and government officers of Local Government in the area of Local Government and its Finances.

He completed Masters of Applied Sciences (M.A.S) in Economics from Applied Economics Research Centre (AERC) in 2002-2003 followed by his Master's Degree in Economics from University of Karachi in 2001.

In pursuance to professional career, he joined Federal Government as a lecturer in economics at undergraduate college in Islamabad in 2004. During lectureship he has been offered by Planning Commission of Pakistan as a Research Officer in Economist Group cadre, a federally administrative organization involved in development of short term and long-term planning process of the country. He worked in project appraisal section where he extensively involved in the financial and economic appraisal of the public sector development projects.

He contributed in several international and local studies as Economic and Financial Analyst. He also worked as Trainer for Local Government Institutions and visiting faculty member at AERC for the course "Project Evaluation".