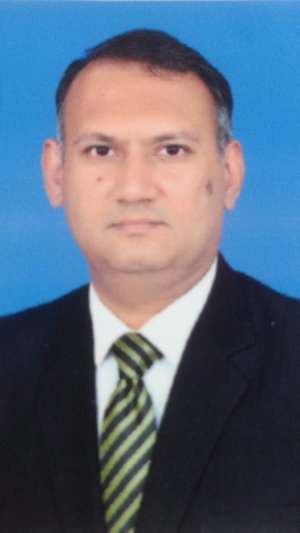 Name:Fouz Khalid Khan
Qualification:Masters in Public Policy (Specialising in Public Finance), MBA, Post Graduate Diploma in Public Administration & Masters in Administrative Science & Electrical Engineering
Mobile:
Detail:

Fouz Khalid Khan joined the civil service in 27th CTP (OMG) and later on in the Inland Revenue Service. He has obtained, degrees in Electrical Engineering (NED); Post Graduate Diploma in Public Administration & Masters in Administrative Science (University of Karachi) and MBA (IBA, Karachi). He was awarded the Global Masters Scholarship at the Korea Development Institute School of Public Policy & Management, Seoul for a Masters in Public Policy (specializing in Public Finance) program (HEC equivalence of M.Phil) where he authored a thesis on taxation of informal economy in Pakistan. He has attended in service trainings at various national universities and federal government institutes. His international training exposure includes Tax Policy Seminar at OECD Korea Policy Centre, Seoul and VAT Taxation at Multilateral Tax Centre in China. He has also remained a visiting faculty of MBA at the Iqra University and at Directorate General of Training & Research (IR).

He has served in the Ministry of Industries & Production, Textile Commissioner's Organisation, Export Processing Zones Authority, and various field formations of Inland Revenue including the Directorate of Intelligence & Investigation (IR). Before joining the National Institute of Management, he was posted as Additional Commissioner in the Large Taxpayers Office, Karachi.

His interests in research include Policy Design, Revenue Administration, Informal Economy, and HR Training & Development. He is an avid reader, enthusiast photographer, and coffee addict, and loves western classical music.